STUDY BASICS
Do you have very heavy periods? You may be eligible to receive an intrauterine device (IUD) as part of the LIBRA study. The study is looking to evaluate the effectiveness of a levonorgestrel IUD as a treatment for heavy menstrual bleeding. The study involves up to 9 scheduled visits and 1 phone call over 10 months. Compensation is provided.
STUDY PURPOSE
Different women experience different amounts of blood loss during their periods. For some women, however, their menstrual flow can be extremely heavy and may result in decreased quality of life. Current treatment options for very heavy menstrual bleeding include birth control pills, injectable birth control (like Depo Provera), and hysterectomy. However, for some women, a long-acting, reversible option – like an IUD – may be preferable. The purpose of this study is to find out if a levonorgestrel IUD is a safe and effective treatment for heavy menstrual bleeding. The IUD is a small T-shaped device that is inserted into the uterus and is currently FDA-approved as a long-term birth control method. It contains levonorgestrel, a hormone that has been used in birth control and other contraceptives for more than 40 years. Another IUD with the same amount and type of hormone has been approved by the FDA to treat heavy menstrual bleeding.
COULD THIS STUDY BE RIGHT FOR

YOU

?
Women ages 18-50
Have regular menstrual cycles (every 21-35 days)
Experience heavy menstrual bleeding that causes you to bleed through your menstrual product (pad/tampon) and affects your ability to do daily activities
Not planning to use any estrogen, progesterone, progestin, testosterone, androgen, or other gonadotropins (e.g., hCG) over the next 10 months
Not currently pregnant, breastfeeding, or planning to become pregnant in the next 11 months
WHAT PARTICIPANTS CAN EXPECT
Participation includes up to 9 visits and 1 follow-up phone call over approximately 10 months. During an initial 3-4 month screening phase, the study team will assess your menstrual bleeding and eligibility for the study. Following the screening phase, eligible participants will have the levonorgestrel IUD placed by a doctor. During the next 6 months, the study team will assess your menstrual bleeding while using the levonorgestrel IUD. Tests and procedures may include blood draws, ultrasounds, and collection of one small sample of tissue from your uterus. In addition, participants will be asked to complete a daily study diary and collect used menstrual products at certain time points. Participants will be supplied with menstrual products throughout the study. Participants will be reimbursed up to $900 over the course of the study. Parking vouchers or bus fare are also provided.
IRB:
SSU00080294 - Medicines360 – M360-L105, A PHASE 3, MULTI-CENTER, OPEN-LABEL STUDY OF A LEVONORGESTREL 52 MG INTRAUTERINE SYSTEM FOR THE TREATMENT OF HEAVY MENSTRUAL BLEEDING (Pro00029344)
MEET THE RESEARCHER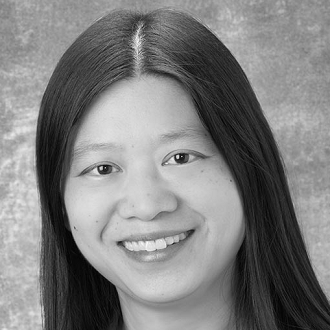 Beatrice Chen
Beatrice A. Chen, MD, MPH, is an Associate Professor in the Department of Obstetrics, Gynecology, and Reproductive Sciences at the University of Pittsburgh. Dr. Chen is a graduate of the University of Michigan Medical School and the University of Pittsburgh Graduate School of Public Health. As a member of the Center for Family Planning Research, Dr. Chen's research interests include clinical research trials related to the development of new contraceptive methods, HIV prevention methods, and other techniques.