STUDY BASICS
Are you aged 60 or up and currently depressed? You may be able to participate in a two-part research study. During the first part of the study, a clinician will provide treatment for your depression. If your depression responds to treatment, you may enroll in the second part of the study to help understand why some people have a recurrence of depression and others do not. Compensation is provided.
STUDY PURPOSE
Depression is a common condition in older adults. Symptoms of depression can include feeling sad or hopeless, feeling tired or not having energy, loss of interest in hobbies and activities, and changes in appetite. People with depression may also think of or attempt suicide.
The purpose of this two-part study is to treat depression in older adults and better understand why some people experience a return of depression after successful treatment and some do not. Researchers hope their findings lead to better ways to identify, monitor, and treat older adults with depression who may be at a high risk for recurrence.
COULD THIS STUDY BE RIGHT FOR

YOU

?
Ages 60 and up
Experiencing symptoms of depression consistently for at least the past two weeks
May or may not be taking antidepressant medication currently
No mental health problems other than depression (or depression and anxiety)
Willing and able to have an MRI scan (no non-removable metal in your body; not claustrophobic)
WHAT PARTICIPANTS CAN EXPECT
This is a two-part study. During the first part of the study, you will have 2-5 visits over about 8-20 weeks, during which you will undergo clinical evaluations and receive standard treatment using FDA-approved antidepressant medications. If your depression responds to treatment, you will then enter a second study phase. Participation in the second phase lasts for two years and involves 5-7 visits and 6-9 phone calls, and includes MRI scans, memory testing, and assessments. Some study visits may be completed remotely.
IRB: 192228B
- "SIRB: Recurrence Markers, Cognitive Burden and Neurobiological Homeostasis in Late-Life Depression (Rembrandt)"
MEET THE RESEARCHER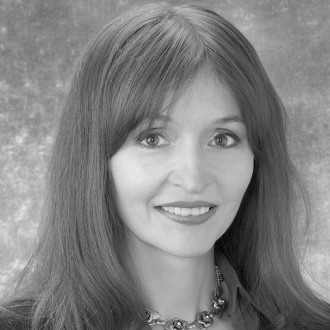 Carmen Andreescu
Carmen Andreescu, MD, is Associate Professor of Psychiatry at the University of Pittsburgh. A graduate of Carol Davila University of Medicine and Pharmacy, Dr. Andreescu's research interests include exploring the neural basis of worry, emotion regulation, and generalized anxiety disorder (GAD).