STUDY BASICS
Have you been diagnosed with multiple myeloma? Are you currently taking, or are you preparing to start, maintenance therapy with an oral (pill form) anticancer medication? You may be able to participate in a research study to help learn more about how taking your cancer medication affects your symptoms and quality of life and how cancer care costs may affect your life. Compensation provided.
STUDY PURPOSE
Multiple myeloma is a cancer that begins in plasma cells, a type of white blood cell that plays an important role in the immune system. Over time, myeloma cells build up in the bone marrow, which can lead to pain, tumor growth, weak bones, difficulty fighting infections, and other health problems. Although there is no cure for the disease, medications and other therapies can help manage multiple myeloma and reduce symptoms.
The purpose of this study is to find out how medication adherence (taking medications as prescribed) affects pain and quality of life in people who have multiple myeloma and to better understand how cancer care costs affect the lives of people with multiple myeloma. Researchers hope their findings lead to better ways to help people with multiple myeloma manage their disease and symptoms in the future.
COULD THIS STUDY BE RIGHT FOR

YOU

?
Diagnosed with multiple myeloma
Taking, or preparing to start, maintenance therapy with an oral (pill form) anticancer medication
WHAT PARTICIPANTS CAN EXPECT
This study involves three in-person visits that will last about 30-45 minutes each. All in-person visits will be scheduled to take place with your regular clinic appointments whenever possible. If you are unable to attend in-person visits, the study team may be able to provide other options to participate.
Participants will be asked to complete questionnaires, use an electronic bottle cap at home to track how pills are taken, and provide an optional blood sample at each visit. Some people will also be asked to participate in a 60-minute interview about their experiences taking these medications.
IRB: STUDY20040013
- Understanding Oral Anticancer Medication Adherence among Patients with Multiple Myeloma
MEET THE RESEARCHER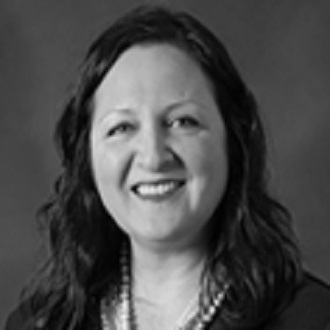 Sarah Belcher
Sarah M. Belcher, PhD, RN, OCN, is an Assistant Professor in the department of Health & Community Systems in the School of Nursing at the University of Pittsburgh and is also a member of the UPMC Hillman Cancer Center. Dr. Belcher received her BSN at The Ohio State University and was an Oncology Nursing Intern at Duke University Medical Center. She later earned her PhD at the University of Pittsburgh School of Nursing and completed her postdoctoral training at Emory University Nell Hodgson Woodruff School of Nursing. Dr. Belcher's research is focused on improving health outcomes among patients with cancer who are experiencing the cumulative effects of cancer and cancer treatment, particularly among socioeconomically disadvantaged and underserved populations.