STUDY BASICS
Are you HIV-positive and doing well on your HIV medications? Are you aged 18-65? If so, you may be eligible to participate in a research study to find out if a vaccine made from a person's own white blood cells can safely strengthen the body's immune system. Participation lasts 80 weeks. Compensation and parking vouchers/bus tickets provided.
STUDY PURPOSE
HIV (human immunodeficiency virus) is a virus that attacks the immune system. Without a strong immune system, the body has trouble fighting off infections and diseases. Medications can help people with HIV stay healthy, but there is currently no cure. The purpose of this research study is to help find out if a vaccine made from a person's own white blood cells can safely strengthen the body's immune system. Researchers hope their findings will lead to better ways to control HIV infection.
COULD THIS STUDY BE RIGHT FOR

YOU

?
Ages 18-70
HIV-positive
Have had an undetectable viral load for at least the past 24 months
Have a CD4 count of 350 or more
Taking stable HIV medications for at least the past 24 months
Do not have hepatitis C, rheumatoid arthritis, lupus, Crohn's disease, ulcerative colitis, or pancreatitis
Do not abuse alcohol or drugs
Not pregnant or breastfeeding
Willing and able to attend all study visits
WHAT PARTICIPANTS CAN EXPECT
Participation will last for 80 weeks and includes 22 in-person visits. This study will be done in two steps. During Step 1, you will have 4 study visits for tests, procedures and exams. Between entry and week 4, you will be randomly assigned (like rolling dice) into one of six study groups. Some study groups will receive the study vaccine and others will receive a control vaccine.
In addition to the vaccinations, study procedures include blood draws, physical exams, pregnancy testing (if applicable), and a special procedure called leukapheresis that is used to collect certain types of blood cells.
IRB: STUDY20110377
- sIRB A Phase 1 Study to Evaluate the Safety, Tolerability, and Immunogenicity of a Therapeutic HIV Vaccine Composed of Autologous Dendritic Cells Loaded with Autologous Inactivated Whole Virus or Conserved Peptides in ART-treated, HIV-infected Adults - D
MEET THE RESEARCHER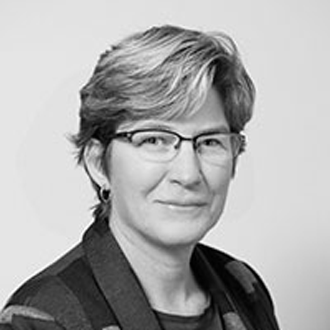 Sharon Riddler
Sharon A. Riddler, MD, is Director of Clinical Research in the Division of Infectious Diseases at the University of Pittsburgh. A graduate of the Medical College of Wisconsin and the University of Pittsburgh, Dr. Riddler's research interests include all aspects of the clinical research process, including protocol development, implementation, and analysis of results.