STUDY BASICS
Are you pregnant and have you been diagnosed with hepatitis C? If so, you may be able to participate in a research study to evaluate the use of an investigational medication during pregnancy. Eligible participants are less than 23 weeks pregnant, have had hepatitis C for at least 6 months, are HIV negative, and plan to deliver at Magee-Womens Hospital of UPMC. Compensation provided.
STUDY PURPOSE
Chronic hepatitis C is the most common cause of liver disease in the United States. A pregnant woman with hepatitis C can pass the disease to her unborn baby, leading to health problems for the infant. The purpose of this study is to learn more about an investigational study medication when used in pregnant women with hepatitis C. The study will look at drug levels in the blood, and will also look at the safety of the study medication for both mom and baby. The investigational medications used in this study are ledipasvir and sofosbuvir (LDV/SOF), also known as Harvoni®. LDV/SOF has been used to treat non-pregnant patients with chronic hepatitis C, and has cure rates over 95% when taken for 12 weeks. LDV/SOF is approved by the Food and Drug Administration (FDA) for use in non-pregnant patients, but has not been studied in pregnant women.
COULD THIS STUDY BE RIGHT FOR

YOU

?
Pregnant women ages 18-39
Less than 23 weeks pregnant
Diagnosed with hepatitis C at least 6 months ago
HIV-negative
Plan to deliver baby at Magee Womens hospital of UPMC
WHAT PARTICIPANTS CAN EXPECT
This study involves 7 visits to Magee-Womens Hospital of UPMC for the mother, plus 3 follow-up visits for the baby up to one year of age. Participants will also be seen by researchers during their delivery and hospital stay. This study involves taking a study medication (one pill by mouth daily) for chronic hepatitis C for 12 total weeks during your pregnancy, and completing a study medication log. During maternal study visits, you will have questionnaires, physical exams, and blood samples collected. During infant study visits, your infant may have physical exams, developmental exams, and blood samples collected.
IRB:
STUDY19030312 - Pregnant Women with Chronic Hepatitis C Virus Infection
MEET THE RESEARCHER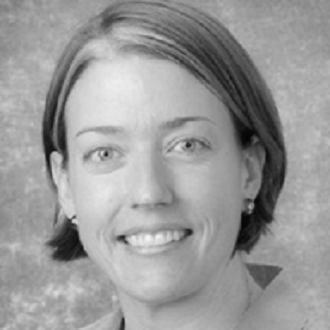 Catherine Chappell
Catherine A. Chappell, MD, MsC, is an Assistant Professor in the Department of Obstetrics, Gynecology, and Reproductive Sciences at the University of Pittsburgh. Dr. Chappell is a graduate of the University of Texas Southwestern Medical School and the University of Pittsburgh School of Medicine. Dr. Chappell has over ten years of experience in the field of medicine and specializes in obstetrics/gynecology.