STUDY BASICS
Were you diagnosed with type 1 diabetes in the past 48 months? Are you 18-45 years old? You may be able to participate in a research study to test a new therapy that is designed to decrease the immune system attacks on insulin-producing cells. Study participation lasts one year and involves 16 in-person visits. Compensation is provided.
STUDY PURPOSE
Type 1 diabetes is an autoimmune disease in which the body's immune system mistakenly attacks and destroys insulin-producing cells in the pancreas. Insulin therapy can help people manage their diabetes and reduce the risk of complications, but there is currently no way to prevent or cure it.
The purpose of this study is to find out if a new plasmid therapy called NNC0361-0041 is safe for use in adults with type 1 diabetes and has an effect on immune cells involved in type 1 diabetes. Plasmids are pieces of DNA that are used in medical care and research as a way to deliver treatment. Plasmids do not alter your DNA. In this study, a newly made plasmid will be used to test if the immune response that leads to type 1 diabetes can be re-trained.
COULD THIS STUDY BE RIGHT FOR

YOU

?
Ages 18-45
Diagnosed with type 1 diabetes within the past 48 months
WHAT PARTICIPANTS CAN EXPECT
Participation lasts one year and involves up to 16 visits. The investigational study treatment is given as 12 weekly subcutaneous (under the skin) injections. After completing the treatment phase, participants will have four follow-up visits. In this study, participants will be randomly assigned to receive one of four doses of the study drug, or a placebo (inactive substance). Study procedures include physical exams, blood draws, and mixed meal tolerance tests.
IRB: 20200943
- TN-27: TOPPLE T1D: A multiple ascending dose trial investigating safety, tolerability and pharmacokinetics of NNC0361-0041 administered subcutaneously to patients with type 1 diabetes mellitus
MEET THE RESEARCHER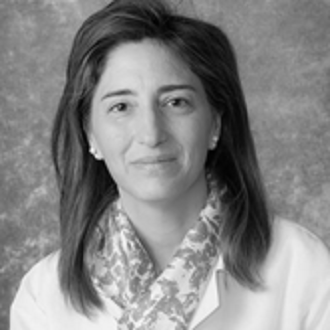 Ingrid Libman DeGordon
Ingrid Libman DeGordon, MD, PhD, is an Associate Professor in the Division of Pediatric Endocrinology at the University of Pittsburgh School of Medicine and Director of the UPMC Children's Hospital of Pittsburgh Diabetes Program. A graduate of the University of Pittsburgh Graduate School of Public Health, Dr. Libman's research interests include prediction, prevention and management of diabetes in youth, the impact of obesity in type 1 diabetes and the concept of "double" diabetes in childhood.