STUDY BASICS
Are you between 18-30 years old, right-handed, and have no history of psychosis, mania, or substance abuse? If so, you may be eligible to participate in a research study to help better understand how the brain works in adults who do and do not have anxious personalities. Participation involves completing questionnaires and having an fMRI scan. Compensation provided.
STUDY PURPOSE
Most people feel anxious from time to time, but some people experience severe anxiety that interferes with daily life on a regular basis. Some research suggests that brain activity is different in people who do and do not have anxious personalities, but researchers do not fully understand this relationship.
The purpose of this research study is to better understand how the brain works in people with and without anxious personalities. Researchers hope their findings will lead to better ways to diagnose and treat people with mental health disorders in the future.
COULD THIS STUDY BE RIGHT FOR

YOU

?
Ages 18-30
Right-handed
Fluent in English
Not colorblind
Able and willing to undergo fMRI scanning (no non-removable metal in your body, not claustrophobic)
May or may not have anxiety
No history of psychosis, mania, or substance abuse
No history of neurological disorders, such as seizures or head injury
No history of any other major disorder, such as stroke, heart disease (heart attacks, angina), high blood pressure, dementia, endocrine disorders (thyroid, diabetes), autism, or Asperger's
No current illicit drug use or alcohol abuse, except for cannabis

Not pregnant
WHAT PARTICIPANTS CAN EXPECT
After an initial phone call to find out if you are eligible for the study, participants will be scheduled for a 3-hour visit that includes a psychiatric interview. If eligible, you will return for a 1-hour fMRI scan. Six months after the first visit, participants will be asked to complete a short online survey about mood and emotions.
Some participants may be asked to return for two additional visits to complete an online task. These participants will also complete an online survey 12 months after the second visit.
IRB: STUDY19010289A
- Assessing visuaL Processing in High Anxiety
MEET THE RESEARCHER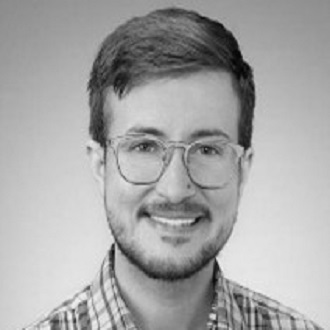 E. Kale Edmiston
E. Kale Edmiston, PhD, is an Assistant Professor of Psychiatry at the University of Pittsburgh. A graduate of Vanderbilt University, Dr. Edmiston's research interests include the visual system and mood and anxiety disorders.