STUDY BASICS
Have you had recent suicidal thoughts or behaviors? Are you 18-30 years old? If so, you may be able to participate in a research study to help learn more about brain activity in people with suicidal thoughts or behaviors. Compensation is provided.
STUDY PURPOSE
Suicide is the 10th leading cause of death in the United States. Although there are often warning signs that someone is thinking about suicide, it is difficult to predict who will go on to attempt or commit suicide. The purpose of this study is to help researchers learn more about brain activity in people with suicidal thoughts or behaviors by studying how they think about words related to positive and negative emotions. Researchers hope their findings will lead to better ways to assess and treat people who experience suicidal thoughts and behaviors.
COULD THIS STUDY BE RIGHT FOR

YOU

?
Ages 18-30
In the past two weeks, have had suicidal thoughts or behaviors, or a suicide attempt
Not currently taking any drugs, unless they were prescribed to you by your physician
Willing and able to have an fMRI scan (right-handed, no non-removable metal in the body, not claustrophobic)
Not pregnant
WHAT PARTICIPANTS CAN EXPECT
Participation in this study involves up to 5 visits over the course of 9 months. Some visits may be completed over the phone. Visit 1 involves an interview, computer-based tasks, and an fMRI scan. During visit 2, participants will have another interview and fMRI. Participants will also have 1 hour follow-up interviews (in-person or over the phone) at 6 and 9 months. Interviews will be audiotaped with your permission. All participants will be asked to give a urine sample before undergoing fMRI scanning to screen for drugs and alcohol, and for pregnancy in women. fMRI scans are not invasive and do not use radiation.
IRB:
STUDY19020027A - Imaging the Suicidal Mind using Neurosemantics Signatures of Suicidal State


DURATION: 9 months
VISITS: Up to 5 visits


LOCATION:
Bellefield Towers - University of Pittsburgh & Scientific Imaging and Brain Research Center (SIBR) - Carnegie Mellon University
COMPENSATION:


Up to $385

I'M INTERESTED
MEET THE RESEARCHER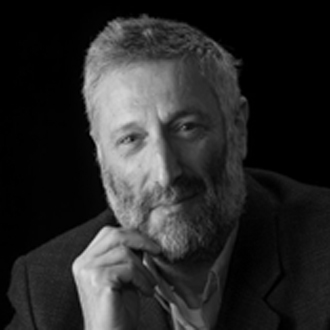 David Brent
Dr. Brent is currently Academic Chief, Child and Adolescent Psychiatry at Western Psychiatric Institute and Clinic and Professor of Psychiatry, Pediatrics & Epidemiology, University of Pittsburgh School of Medicine and holds an endowed chair in Suicide Studies. He co-founded and now directs Services for Teens at Risk (STAR), a Commonwealth of Pennsylvania-funded program for suicide prevention, education of professionals, and the treatment of at-risk youth and their families. His work has focused on the identification of risk factors for adolescent depression and suicidal behavior, and on the translation of those findings into clinical interventions. Dr. Brent and colleagues have endeavored to understand possible intermediate phenotypes for suicidal behavior and mechanisms by which suicidal behavior is transmitted from parent to child.
MEET THE COORDINATOR
Jennifer Stahler
Jennifer Stahler currently works as a Research Coordinator for the PRISM Research Study and Clinical Supervisor of Dr. Brent's PRISM and EASY Research Studies. Jen is an experienced researcher and mental health clinician, having worked as a mental health supervisor of a group home, mobile therapist, and clinical interviewer on Dr. Brent's YCAT Research Study. Jen completed her Bachelor's degree in Applied Developmental Psychology with a minor in European History at the University of Pittsburgh. Jen then completed a Master's degree in Counseling Psychology and a Master of Business Administration degree with a focus in Healthcare Management at Chatham University.