STUDY BASICS
Adults with Down syndrome ages 25 and up needed to participate in a research study to help learn more about the risk and development of Alzheimer's disease and dementia in people with Down syndrome. Participation involves four visits over a four year period. A caregiver must be present at each visit. Compensation provided.
STUDY PURPOSE
People with Down syndrome are at an increased risk of developing Alzheimer's disease and dementia. Amyloid plaques (protein deposits that build up outside the nerve cells) found in the brains of people with Alzheimer's disease are thought to play a significant role in the development of symptoms such as memory loss, reduced interest in being sociable, restlessness, and other changes. The gene that makes the amyloid protein is on the 21st chromosome. Because individuals with Down syndrome have an extra 21st chromosome, they may be more likely to develop amyloid plaque deposits found in Alzheimer's disease. The purpose of this study is to help researchers assess a wide range of biomarkers for Alzheimer's disease in a large group of adults with Down syndrome. Biomarkers are measurable substances in the body that can indicate the presence of a condition or disease.
COULD THIS STUDY BE RIGHT FOR

YOU

?
Ages 25 and up
Have Down syndrome
Have a caregiver who can attend study visits
WHAT PARTICIPANTS CAN EXPECT
Participation involves four visits over a four year period. Each visit takes about two days to complete. A relative or caregiver will complete a set of questionnaires while the adult with Down syndrome undergoes a physical examination and completes a range of cognitive tests. Some of the visits will also include MRI and PET scans, and blood draws. Participants will be compensated up to $1100.00 for completing all visits and procedures. Funds are available for participants and caregivers who reside a distance from Pittsburgh to stay overnight.
IRB:
STUDY19070190A - Neurodegeneration in Aging Down Syndrome (NiAD)
MEET THE RESEARCHER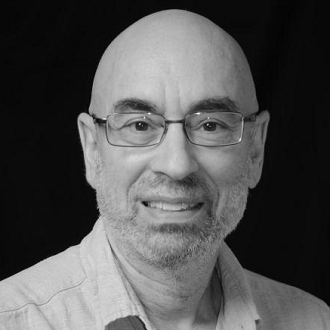 Benjamin Handen
Benjamin Handen, Ph.D. is Professor of Psychiatry and Pediatrics at the University of Pittsburgh School of Medicine and Director of Research and Clinical Services at the Center for Autism and Developmental Disorders at Western Psychiatric Institute and Clinic. Dr. Handen is a clinical psychologist with over 30 years of experience in the field of autism and developmental disabilities. His research is focused upon the examination of psychopharmacology and psychosocial treatments in autism spectrum disorder and on the course and development of Alzheimer's Disease in adults with Down syndrome.