STUDY BASICS
Are you the parent of a child with Down syndrome who has sleep apnea after a tonsillectomy? If so, your child may be able to participate in a research study to find out if a surgically implanted nerve stimulator called The Inspire® System is safe and effective in treating sleep apnea. Study involves at least 9 visits over 1 year.
STUDY PURPOSE
Obstructive sleep apnea is a disorder in which the airway is blocked during sleep and causes difficulty breathing. Children with Down syndrome are more likely to have sleep apnea, and may have their tonsils surgically removed (called a tonsillectomy) in an effort to treat the disorder. Unfortunately, tonsillectomy is not always effective and many children continue to experience symptoms of sleep apnea. Other treatments are available, but may be difficult to use. The purpose of this research study is to find out if an implanted nerve stimulation system called The Inspire® System is a safe and effective treatment for young people with Down syndrome who have moderate to severe obstructive sleep apnea. By stimulating a nerve under the chin (called the hypoglossal nerve) with mild electrical stimulation, the tongue is lifted up from the back of the throat, which may help reopen the airway. While the hypoglossal nerve stimulator has been used in adults to treat obstructive sleep apnea, it has not yet been tested in adolescents, young adults, or in people with Down syndrome.
COULD THIS STUDY BE RIGHT FOR

YOUR CHILD

?
Ages 10-17
Have Down syndrome
Had a prior tonsillectomy
Diagnosed with moderate to severe obstructive sleep apnea (OSA)
Able to communicate pain or discomfort
WHAT PARTICIPANTS CAN EXPECT
Participation involves at least 9 visits over 12 months. Some visits will take 1-2 hours, and others will require you and your child to spend the night for a sleep study. After an initial visit to find out if your child qualifies for the study, participants will meet with the surgeon, have an overnight sleep study, and have a sleep endoscopy. Following these visits, your child will have surgery to place the implanted hypoglossal nerve stimulation system. After the device is turned on, participants will have multiple follow up visits and complete questionnaires over the course of 11 months.
IRB:
STUDY19090248A - A pilot study to evaluate safety and efficacy of the hypoglossal nerve stimulator in the treatment of adolescents with Down syndrome with obstructive sleep apnea
MEET THE RESEARCHER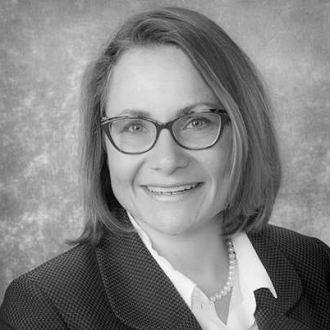 Allison Tobey
Allison B.J. Tobey, MD, is a Clinical Instructor in the Department of Otolaryngology at the University of Pittsburgh. She is also an Assistant Professor at the University of Pittsburgh School of Medicine. A graduate of the University of Pittsburgh School of Medicine, Dr. Tobey's research focus is airway disorders.
MEET THE COORDINATOR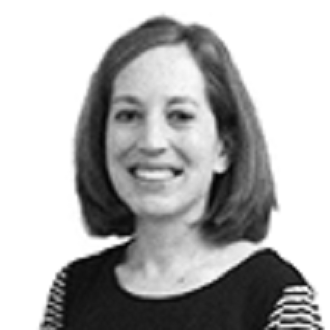 Amber Shaffer
Amber D. Shaffer, PhD, is a Research Coordinator in the Division of Pediatric Otolaryngology. She received a PhD in Psychology from the University of Alabama at Birmingham. Following postdoctoral training at the University of Pittsburgh Center for Pain Research, she shifted to clinical research and has an interest in ear and airway disorders associated with Down syndrome.