STUDY BASICS
Do you have diagnosed or suspected dementia with Lewy bodies (DLB), mild cognitive impairment that may progress to DLB, or Parkinson's disease dementia? If so, you may be able to participate in a research study to help learn more about DLB and find better ways to identify and treat the disease in the future. Compensation is provided.
STUDY PURPOSE
Dementia with Lewy bodies (DLB) is a progressive disease caused by a buildup of protein deposits (called Lewy bodies) in the brain. Over time, DLB leads to significant problems with thinking, movement, behavior, and mood. DLB can occur alone or along with Parkinson's disease or Alzheimer's disease. While medications may help to relieve some of the symptoms associated with DLB, there is currently no cure for the disease. The purpose of this study is to help learn more about dementia with Lewy bodies by collecting clinical information, brain imaging scans, and biological samples from people with diagnosed or suspected DLB and other related disorders. Researchers hope this information will lead to better ways to identify and treat DLB in the future.
COULD THIS STUDY BE RIGHT FOR

YOU

?
Ages 40-90
Have one of the following conditions: - Dementia with Lewy bodies (DLB) (diagnosed or suspected) - Mild cognitive impairment (MCI) that may progress to DLB - Parkinson's disease dementia
Participants must have a study partner who is willing and able to attend all study visits
WHAT PARTICIPANTS CAN EXPECT
This study involves an initial phone call to find out if you are eligible to participate. If eligible after screening, you will be scheduled for a baseline assessment that will take place over two days. During these 5-hour visits, participants will undergo a physical exam, tests that measure thinking skills, a blood draw, and a lumbar puncture. In addition, participants will complete two brain scans (an MRI and a DatScan). After 6 months, participants will return for a visit that includes a blood draw, medical status review, and a brief assessment of thinking skills. This visit will last approximately 1.5 hours. Participants will return for yearly 5-6 hour visits at 12, 24, 36, 48, and 60 months.
IRB: STUDY19020334
- Dementia with Lewy Bodies Consortium (DLBC)
MEET THE RESEARCHER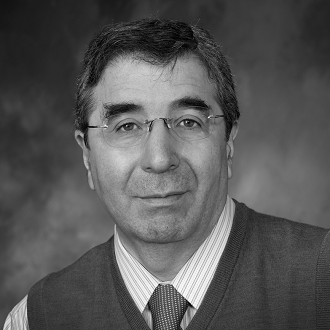 Oscar Lopez
Oscar L. Lopez, MD, is a Professor of Neurology and Director of the Alzheimer Disease Research Center at the University of Pittsburgh. A graduate of the National University of LaPlata School of Medicine, Dr. Lopez's research interests include Alzheimer's disease, mild cognitive impairment (MCI), and dementia.