STUDY BASICS
Are you an African American male or female aged 60-80? Are you interested in attending classes on African dance or Africana culture? You may be able to take part in a research study to find out if participating in these classes improves how you think, feel or function in your day-to-day life. Involves one-hour classes, three days a week, for six months. Compensation provided.
STUDY PURPOSE
As a person ages, changes in the brain can lead to problems with thinking and memory. While these types of mild changes are common in all older adults, African Americans are at an increased risk of developing more serious problems like Alzheimer's disease or other types of dementia. Some research has shown that physical activity may help to maintain and improve brain health in older adults. The purpose of this study is to help researchers find out if participating in African dance or Africana culture classes can help to improve brain health and quality of life.
COULD THIS STUDY BE RIGHT FOR

YOU

?
African Americans ages 60-80
Speak English as primary language
Able to travel on your own (by driving or taking public transportation) to the Wilkins Community Center (Regent Square) or to the Pitt Community Engagement Center (Homewood)
Available for classes between 9:30 a.m.-12 p.m. on Mondays, Wednesdays and Fridays (classes will only last one hour)
No history of balance problems or falls
WHAT PARTICIPANTS CAN EXPECT
This study involves an initial 2.5 hour thinking assessment and two hour fitness assessment. During the initial visit, participants will be fitted with a wrist-worn physical activity monitor (similar to a wristwatch) and will be asked to wear the activity monitor at certain times during the study. Participants will also have blood draws and MRI scans. Qualified participants will be randomly assigned (like the flip of a coin) to attend either an African dance or Africana culture and education class. All classes last about one hour and will take place three times per week for six months at Wilkins Community Center in the Regent Square neighborhood of Pittsburgh or The Pitt Community Engagement Center in Homewood. After the classes are over, a repeat thinking, fitness and MRI/blood test will be performed in Oakland. Study activities will be photographed and video recorded.
IRB:
STUDY19020263 - Rhythm Experience and Africana Culture Trial (REACT) II
MEET THE RESEARCHER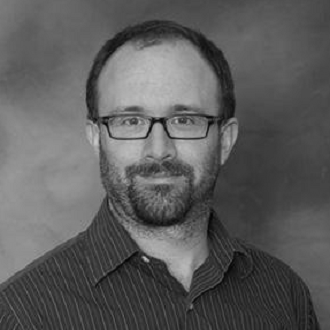 Kirk Erickson
Kirk Erickson, PhD, is a professor at the University of Pittsburgh. Dr. Erickson is the principle investigator at the Brain Aging and Cognitive Health (BACH) Lab, where he and his team study how the mind and brain change with age. By using a variety of measurement techniques, Dr. Erickson hopes to find ways to promote healthy mental aging. In his free time, Dr. Erickson enjoys traveling, spending time with family, salsa dancing, playing squash and reading.
MEET THE COORDINATOR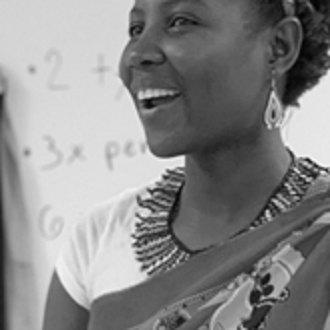 Mihloti Williams
Mihloti Williams is the project coordinator for the REACT! study. She is currently pursuing a Master's of Public Health degree in Epidemiology. She has a bachelor's degree in Human Movement Science and a bachelor honours degree in Biokinetics from the Nelson Mandela Metropolitan University in South Africa. She is a qualified biokineticist (exercise physiologist) in South Africa and has worked both in private practice and for a rugby team. In addition to her work at the BACH Lab, she is a Research Associate at ImPACT Applications, Inc where she does neurocognitive assessments and research on concussion management. Outside the lab, she is an avid fan of the Manchester City Football Club.