STUDY BASICS
You may be able to change the future of medicine. The All of Us PA Research Program is enrolling adults 18 years of age or older. This may be your chance to improve how your children and your children's children receive medical care.
STUDY PURPOSE
The University of Pittsburgh is enrolling people in the national All of Us Research Program, which is a historic effort to gather data from 1 million people living in the United States. The program is open to people both healthy and sick and aims to collect health-related information that will be used for research that we hope can one day help doctors provide more precise care for individual patients. Unlike a single research study focused on a specific disease or population, All of Us will serve as a national research resource to inform thousands of research studies covering a wide variety of health conditions that affect many different people. Participants will have opportunities over many years to provide data about themselves that will help researchers learn more about how individual differences in lifestyle, environment, and biological make-up (such as genetic background) influence health and disease. This is expected to lead to new treatments tailored to individual patients. By taking part, you will contribute to an effort to improve the health of generations to come.
COULD THIS STUDY BE RIGHT FOR

YOU

?
18 years of age or older
Reside in United States
WHAT PARTICIPANTS CAN EXPECT
One phone visit and one in-person with free parking
Completing questionnaires
Providing permission for secure access to your electronic health records
Physical measurements (such as blood pressure, height, weight) with results returned to you
Blood and urine samples
$25 Compensation at the completion of the visit
Periodic contact as well as general news and updates about All of Us Research Program
IRB: 20170520A
- All of Us Research Program - All of Us Pennsylvania/All of Us PA
MEET THE RESEARCHER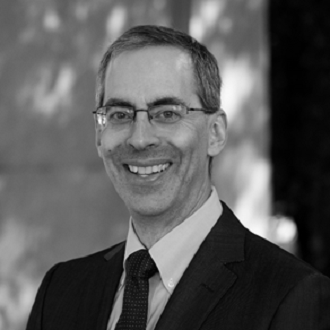 Steven Reis
Steven E. Reis, MD, is associate vice chancellor for clinical research, health sciences, and Distinguished Service Professor of Medicine, as well as founding director of the Clinical and Translational Science Institute (CTSI) at the University of Pittsburgh. CTSI fosters collaborative research that advances new medical therapies and technologies in clinical care and ensures greater access to clinical trials for patients and the public. A practicing cardiologist and researcher, Dr. Reis' scientific interests include heart disease in women and minorities, microvascular angina, endothelial function, and cardiovascular risk. As a former volunteer firefighter, Dr. Reis also has a special interest in studying heart health in firefighters, a group prone to heart disease due to firefighting's combination of heat, exertion, and dehydration. He and other researchers have explored methods and technologies to regulate body temperature and reduce inflammation and cardiovascular strain on active firefighters. Dr. Reis received his BS from the Massachusetts Institute of Technology and his MD from Harvard Medical School. He completed a residency in internal medicine at Brigham and Women's Hospital and a cardiovascular fellowship at Johns Hopkins Hospital.