STUDY BASICS
Are you or someone you know aged 65 or older and live in the 15104 ZIP code? Learn about a research project that is studying healthy aging and what factors allow people to preserve their ability to think, remember, and solve problems over time. This study involves a yearly interview of up to 3 ½ hours for up to 5 years. Compensation provided.
STUDY PURPOSE
Many older adults experience changes in their mental and physical health over time. The purpose of this research study is to learn more about the factors that affect health and aging among older adults in the 15104 ZIP code, which includes the communities of Braddock, North Braddock, and Rankin. Researchers hope their findings lead to a better understanding of why some older adults stay healthy and others do not.
COULD THIS STUDY BE RIGHT FOR

YOU

?
Ages 65 and up
Live in the 15104 ZIP code area (Braddock, North Braddock, or Rankin)
WHAT PARTICIPANTS CAN EXPECT
The first part of the study will take about 30 minutes to complete and will involve questionnaires, hearing and vision tests, a memory and thinking quiz, and a blood pressure assessment. After the initial discussion , most participants will be asked to complete additional activities , which will take up to 3 ½ hours and include more questions, another quiz, and a physical exam. The 3 ½ hour visit and procedures will be repeated one per year for 5 years. Participants will also be contacted by phone once every six months to discuss any health updates.
IRB: STUDY19040378
- 15104 Seniors Project
MEET THE RESEARCHER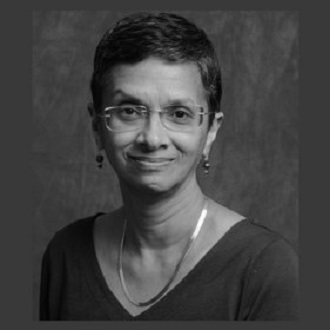 Mary Ganguli
Mary Ganguli, MD, is a Professor of Psychiatry, Epidemiology, and Neurology at the University of Pittsburgh's Graduate School of Public Health. Dr. Ganguli's research interests focus on the epidemiology of the aging brain and late life mental health disorders, particularly cognitive impairment and dementia.