STUDY BASICS
Are you the parent of a 14-17 year old who identifies as LGBTQ+? Do you live in a rural area? Your teen may be able to take part in a research study to help develop an online resource to combat social isolation and negative social media experiences in rural LGBTQ+ teens. Study involves 1 online interview lasting 45-60 minutes. Compensation is provided.
STUDY PURPOSE
Teenagers living in rural areas who identify as LGBTQ+ (lesbian, gay, bisexual, transgender, and queer) are more likely than their urban or heterosexual peers to experience social isolation in their communities and negativity when using social media. However, few resources exist to help rural LGBTQ+ teenagers combat these issues.
The purpose of this study is to gather feedback and suggestions from LGBTQ+ teens living in rural areas in order to develop an online resource to help improve social media experiences and reduce social isolation. Researchers hope their findings will lead to a better understanding of what kind of online resource is preferred and how to make the resource more user friendly to LGBTQ+ teens.
COULD THIS STUDY BE RIGHT FOR

YOUR CHILD

?
Ages 14-17
Identify as LGBTQ+ (lesbian, gay, bisexual, transgender, and queer)
Currently live in a rural area within the United States
Have access to an internet-connected laptop, tablet, or smartphone
Currently have at least one social media account, such as Instagram, Snapchat, Facebook, YouTube, Tumblr, etc.
Speak and understand English
WHAT PARTICIPANTS CAN EXPECT
Participation involves an initial phone call with the study team to find out if your child is eligible to participate. Eligible teens will download and install an app called VIDYO on their laptop, tablet, or phone and complete a one-hour online interview with a study researcher. Some teens may also be invited to see and use the online resource and provide feedback.
IRB:
STUDY19070379A - Developing and assessing the acceptability of a social media—delivered intervention to optimize social media use and reduce social isolation among rural sexual and gender minority youth


DURATION: 45-60 minutes
VISITS: 1 online interview


LOCATION:
Online only
COMPENSATION:


Yes

I'M INTERESTED
MEET THE RESEARCHER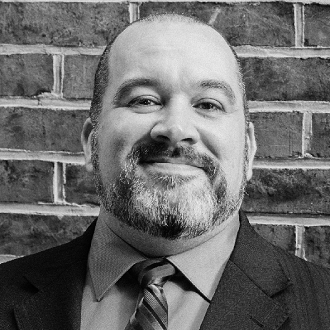 Cesar Escobar-Viera
César G. Escobar-Viera, MD, PhD, is a postdoctoral associate at the Center for Research on Media, Technology, and Health at the University of Pittsburgh. Dr. Escobar-Viera received his PhD in Health Services Research from the University of Florida and completed his medical education and clinical training in Psychiatry in his home country of Paraguay. His main research interests include leveraging social media and consumer information technology to improve both mental health outcomes and access to mental health services for minority individuals.