STUDY BASICS
Are you an adult female diagnosed with estrogen-receptor-positive/HER2-negative breast cancer? Did your cancer stop responding to treatment and has it reoccurred or spread? If so, you may be able to participate in a research study to help learn more about the effects of fulvestrant and lasofoxifene in women with advanced breast cancer who have received prior treatment.
STUDY PURPOSE
Many women with estrogen-receptor-positive, HER2-negative breast cancers are treated with a combination of aromatase inhibitors and CDK4/6 inhibitors, but the cancer often stops responding to these treatments and progresses over time. Advanced breast cancer that has reoccurred or spread to other parts of the body or can be difficult to treat. The purpose of this research study is to learn more about the effects of an FDA-approved drug called fulvestrant and an experimental drug called lasofoxifene on women with advanced breast cancer who have received prior treatment.
COULD THIS STUDY BE RIGHT FOR

YOU

?
Females ages 18 and up
Diagnosed with estrogen-receptor-positive/HER2-negative breast cancer
Breast cancer has stopped responding to treatment and has reoccurred or spread
WHAT PARTICIPANTS CAN EXPECT
This study involves multiple visits over about one year. In order to qualify for the study, participants will have an initial blood test to find out if their breast cancer has a specific genetic change called an ESR1 mutation. Eligible participants with an ESR1 mutation will be randomly assigned (like the flip of a coin) to receive either fulvestrant or lasofoxifene, and will also have blood draws, physical exams, CT or MRI scans, electrocardiograms (ECG), and other tests and assessments. After treatment, participants will have one follow-up visit and a follow-up phone call every 6 months.
IRB:
20183338 - An Open-label, Randomized, Multicenter Study Evaluating the Activity of Lasofoxifene Relative to Fulvestrant for the Treatment of Pre- and Postmenopausal Women with Locally Advanced or Metastatic ER+/HER2− Breast Cancer with an ESR1 Mutation
MEET THE RESEARCHER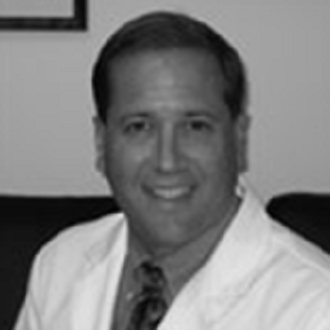 Adam Brufsky
Adam M. Brufsky, MD, PhD, is Associate Chief and Professor of Medicine in the Division of Hematology/Oncology in the Department of Medicine at the University of Pittsburgh and Associate Director of Clinical Investigation for the University of Pittsburgh Cancer Institute. Dr. Brufsky received his medical degree and doctorate from the University of Connecticut School of Medicine. He completed his residency in internal medicine at Brigham and Women's Hospital, Harvard Medical School and a fellowship in medical oncology and bone marrow transplantation at the Dana-Farber Cancer Institute.  Dr. Brufsky's research interests include novel therapies for breast cancer, bone-breast cancer interactions and therapeutics, and the molecular biology of metastatic breast cancer.