STUDY BASICS
Are you the parent of a healthy teen in 9th, 10th, 11th or 12th grade? If so, your child may be able to participate in a research study to find out how changes in weekday-weekend sleep patterns ("social jet lag") affect teens' mood and behavior. The study involves 2 overnight sleep lab visits, fMRI brain scans, and other assessments. Compensation is provided.
STUDY PURPOSE
"Social jet lag" occurs when people have different sleep patterns on the weekends than they do during the week. While social jet lag can affect anyone, the problem is particularly common in teenagers. Teenagers are biological "night owls" who tend to go to sleep and get up late when schedules permit, such as on weekends. The problem arises when they are expected to go to sleep and get up early for school on weekdays. In some cases, sleep issues like social jet lag can lead to physical and mental health problems. The purpose of this study is to learn more about how changes in sleep patterns affect teens' brain activity, mood, and behavior. Researchers hope their findings will lead to a better understanding of teen sleep patterns and potential health problems.
COULD THIS STUDY BE RIGHT FOR

YOUR CHILD

?
Ages 14-17
Currently enrolled in 9th, 10th, 11th, or 12th grade
No major physical health conditions
Willing and able to undergo fMRI scanning (not claustrophobic, no non-removal iron-containing metal in the body, not pregnant)
WHAT PARTICIPANTS CAN EXPECT
Participation involves a two-part screening phase that includes a brief website survey or telephone interview, and an in-person screening interview that will take 1-2 hours to complete. If eligible after screening, your teen will: - Be provided with an activity monitor (like a Fitbit) and smartphone (if needed) to complete sleep diaries and questionnaires for 8 days at home - Have two overnight sleep lab visits - Have an fMRI brain scan during one of the overnight visits - Have follow-up assessments at 3 and 6 months that can be completed online or over the phone
IRB: STUDY19040267A
- Proximal prospective associations between circadian alignment, reward function and alcohol use in adolescents
MEET THE RESEARCHER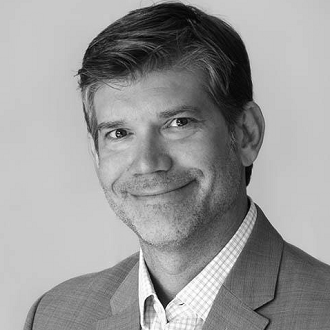 Brant Hasler
Brant Hasler, PhD, DBSM, is an Associate Professor of Psychiatry, Psychology, and Clinical and Translational Science. Dr. Hasler's research focuses on the role of sleep and circadian rhythms in regulating mood and motivation, particularly as relevant to mood disorders and substance abuse.