STUDY BASICS
Are you planning to wean your baby and stop breastfeeding? You may be able to participate in a research study to help find out if low doses of the non-opioid painkiller ketamine transfer into breastmilk. Participation involves one overnight visit with a 12-hour ketamine infusion and providing samples of breastmilk, urine, and blood. Compensation provided.
STUDY PURPOSE
Ketamine is a non-opioid painkiller that is often used after surgery, but little is known about the use of ketamine during childbirth. The purpose of this research study is to find out if ketamine is transferred into breast milk. Researchers hope their findings lead to a better understanding of the role of ketamine during childbirth and a reduction in the use of opioids during C-section deliveries in the future.
COULD THIS STUDY BE RIGHT FOR

YOU

?
Mothers aged 18 and up who have a breastfeeding infant
Plan to wean your baby and stop breastfeeding
WHAT PARTICIPANTS CAN EXPECT
This study involves one overnight visit after your baby has stopped breastfeeding. During your stay, you will be given a 12-hour infusion of ketamine through an IV and will also provide samples of breastmilk, urine, and blood.
IRB:
STUDY18120046C - Ketamine to Improve Recovery After Cesarean Delivery (KINETIC Trial)
MEET THE RESEARCHER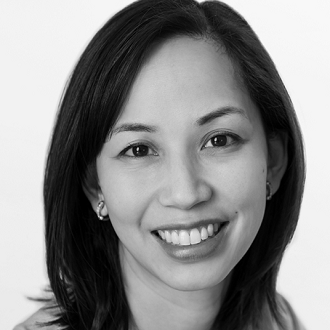 Grace Lim
Grace Lim, MD, MS, is a physician scientist and board-certified obstetric anesthesiologist who has dedicated her clinical, educational, and research career to improving health and outcomes for mothers and babies. Dr. Lim's research focuses on acute clinical care and interventions in periods of stress and trauma, such as childbirth or surgery, so that long-term recovery and maternal and neonatal health are optimized.