STUDY BASICS
Are you a relatively healthy African American male age 18 or older, or an African American female age 40 or older? If so, you may be able to take part in a research study comparing healthy volunteers to individuals who have chronic abdominal pain associated with pancreatitis. Participation involves one study visit.
STUDY PURPOSE
Chronic pancreatitis (CP) is a painful condition in which the pancreas becomes irritated, swollen, and scarred. Treating this type of pain is challenging, and can include medication, surgery, and other invasive procedures. The purpose of this study is to help researchers learn more about the multiple ways that CP can cause pain. Researchers will compare sensory testing results in people with and without CP in an effort to better understand nerve networks in the body. Researchers hope their findings will lead to improved pain control and treatments for people with CP in the future.
COULD THIS STUDY BE RIGHT FOR

YOU

?
African American males ages 18 and up and African American females ages 40 and up
No current medical conditions associated with chronic abdominal pain
Not currently pregnant
WHAT PARTICIPANTS CAN EXPECT
Participation involves 1 in-person study visit. Procedures include questionnaires and nerve stimulation tests, during which you will be asked to provide feedback as the researchers apply pressure to your body, pin pricks to your forearm, and place your hand in a cold water bath.
IRB:
STUDY20050053 - QST Study: Predicting treatment response in Chronic Pancreatitis using Quantitative Sensory Testing
MEET THE RESEARCHER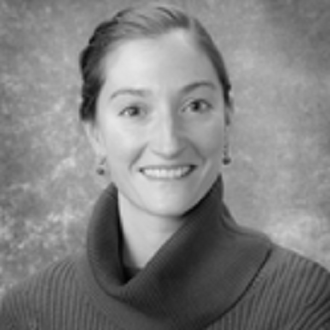 Anna Phillips
Anna Evans Phillips, MD, MS, is a Clinical Instructor in the Division of Gastroenterology, Hepatology, and Nutrition in the Department of Medicine at the University of Pittsburgh. Dr. Phillips' research interests include mechanisms in acute and chronic pancreatitis and the pathophysiology of pain in chronic pancreatitis.