STUDY BASICS
Are you a healthy teen girl who is 18 years old, right-handed, and fluent in English? If so, you and your parent may be able to help researchers learn how teen girls' moods and emotions are related to the stress and relationships in their life. Compensation provided.
STUDY PURPOSE
Teen girls are twice as likely as teen boys to experience depression, a serious mood disorder. The purpose of this research study is to learn more about how stress and social relationships in teen girls are related to the risk of becoming depressed. Researchers also want to better understand how teen girls' brains work during social interactions, and how brain function affects teens' daily emotions and mood. Researchers hope their findings may lead to better ways to identify and treat girls at risk for depression.
COULD THIS STUDY BE RIGHT FOR

YOU

?
Girls age 18
Have a parent between 25-60 years of age
Right-handed
Fluent in English
No neurological disorders or serious medical conditions
Willing and able to undergo fMRI scanning
WHAT PARTICIPANTS CAN EXPECT
Participation involves 3 study visits over the course of 1 year. Study procedures include a functional magnetic resonance imaging (fMRI) scan and interviews, questionnaires, and activities to learn about your behaviors, feelings, and stress. An fMRI is a non-invasive procedure that measures brain activity, and it does not involve radiation.
IRB:
STUDY19020200B - Project Teen Life
MEET THE RESEARCHER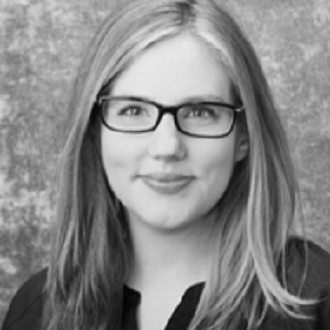 Caroline Oppenheimer
Caroline Oppenheimer, PhD, is an Assistant Professor in the Department of Psychiatry at the University of Pittsburgh. After earning a PhD in Clinical Child Psychology from the University of Denver in 2014, Dr. Oppenheimer moved to Pittsburgh to complete a clinical psychology internship at Western Psychiatric Institute and Clinic of UPMC. Dr. Oppenheimer has research and clinical experience working with children and adolescents, and her current research focuses on predicting risk for mood problems in young people. In addition to publishing numerous peer-reviewed papers in the Journal of Clinical Psychology, the Journal of Abnormal Psychology, Translational Psychiatry, and other important scientific journals, Dr. Oppenheimer has presented her findings at scientific conferences and meetings throughout the United States and Canada. Dr. Oppenheimer is also very active in the WPIC Services for Teens at Risk (STAR Center) program, where she leads a parent group for the intensive outpatient program and co-leads the STAR Transition to Adulthood group for young adults transitioning out of the STAR program.