We're sorry. This study is closed and no longer recruiting participants.
STUDY BASICS
Are you a female aged 18-45 who has been diagnosed with Von Willebrand Disease (VWD)? Do you experience heavy menstrual bleeding? If so, you may be able to participate in a research study to compare two different treatments for VWD. This study involves 4 visits over 24 weeks and one baseline blood draw. Compensation is provided.
STUDY PURPOSE
Von Willebrand disease is an inherited bleeding disorder—caused by a missing or defective protein called von Willebrand factor—that prevents blood from clotting properly. Symptoms of von Willebrand disease can include excessive bleeding after injury or surgery, frequent nosebleeds, easy bruising, blood in the urine or stool, and bleeding from the gums. For women with von Willebrand disease, heavy menstrual flow is also a common problem that can lead to poor quality of life and anemia. Although treatments for the disorder exist, they are often ineffective or have significant side effects.
The purpose of this research study is to compare two different treatments, recombinant von Willebrand factor (rVWF) and tranexamic acid (Lysteda®), for females with von Willebrand Disease who have heavy monthly periods. Both treatments are FDA-approved to treat heavy menstrual bleeding. Researchers hope their findings lead to better treatments for women and girls with von Willebrand disease in the future.
COULD THIS STUDY BE RIGHT FOR

YOU

?
Females aged 18-45
Have Von Willebrand Disease
Have heavy menstrual bleeding
Have regular menstrual cycles (every 21-35 days)
Not currently pregnant or breastfeeding
Not using oral contraceptives (birth control pills) or contraceptive implants for the past 3 months [IUDs are permitted]
Willing to undergo one baseline blood draw
WHAT PARTICIPANTS CAN EXPECT
This study involves 4 in-person visits over 24 weeks. All participants will receive both study drugs during the course of the study but the order in which they are given will be randomly assigned (like the flip of a coin). Recombinant von Willebrand factor (rVWF) is given by intravenous (IV) infusion and tranexamic acid (Lysteda®) is given by mouth. During study visits, you will also have one baseline blood draw and complete questionnaires.
IRB: STUDY19030221B
- Prospective, Randomized, Crossover Trial Comparing Recombinant von Willebrand Factor (rVWF) vs. Tranexamic Acid (TA) to Minimize Menorrhagia in Women with von Willebrand Disease: The VWD Minimize Study
MEET THE RESEARCHER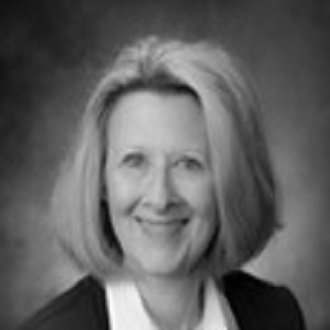 Margaret V. Ragni
Margaret V. Ragni, MD, MPH, is a Professor of Medicine in the Division of Hematology/Oncology and a Professor of Clinical and Translational Science at the University of Pittsburgh. A graduate of the University of Pittsburgh, Dr. Ragni's research interests include congenital hemostasis and thrombosis disorders.