STUDY BASICS
The All of Us Research Program is collecting biosamples. These samples may help researchers understand why some people get sick or stay healthy. Researchers will review your DNA and share information about your genetic ancestry and traits. Collection is simple. You will be mailed an at-home saliva collection kit, which only takes a few minutes to complete.
STUDY PURPOSE
The University of Pittsburgh is enrolling people in the national All of Us Research Program. The goal is to help researchers understand more about why people get sick or stay healthy. Researchers want one million or more people to join. People who join will share information. This might be about their health, habits, and what it's like where they live. It might also be about family history and genes. Researchers also want to know if you will want information about your DNA. Researchers will use this to do studies. This may help improve health for everyone.
COULD THIS STUDY BE RIGHT FOR

YOU

?
18 years of age or older
Reside in United States
WHAT PARTICIPANTS CAN EXPECT
Create an account
Give your consent
Agree to share your electronic health records
Complete the consent to get DNA results
Answer health surveys
Collect your saliva sample by following the instructions in the kit
Package and return by mail in a pre-paid postage box
Periodic contact as well as general news and updates about All of Us Research Program
IRB: 20170520B
- All of Us Research Program - All of Us Pennsylvania/All of Us PA
MEET THE RESEARCHER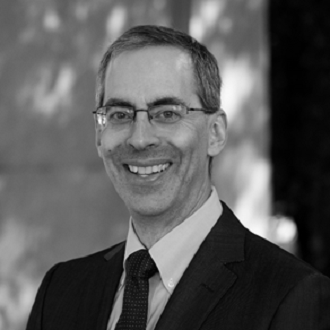 Steven Reis
Steven E. Reis, MD, is associate vice chancellor for clinical research, health sciences, and Distinguished Service Professor of Medicine, as well as founding director of the Clinical and Translational Science Institute (CTSI) at the University of Pittsburgh. CTSI fosters collaborative research that advances new medical therapies and technologies in clinical care and ensures greater access to clinical trials for patients and the public. A practicing cardiologist and researcher, Dr. Reis' scientific interests include heart disease in women and minorities, microvascular angina, endothelial function, and cardiovascular risk. As a former volunteer firefighter, Dr. Reis also has a special interest in studying heart health in firefighters, a group prone to heart disease due to firefighting's combination of heat, exertion, and dehydration. He and other researchers have explored methods and technologies to regulate body temperature and reduce inflammation and cardiovascular strain on active firefighters. Dr. Reis received his BS from the Massachusetts Institute of Technology and his MD from Harvard Medical School. He completed a residency in internal medicine at Brigham and Women's Hospital and a cardiovascular fellowship at Johns Hopkins Hospital.