STUDY BASICS
Are you 18-60 years old? Have you been diagnosed with cyclic vomiting syndrome? You may be able to participate in a study to determine whether brain function in patients with cyclic vomiting syndrome differs from brain function in healthy people. Participation involves the use of a non-invasive method of brain stimulation called transcranial magnetic stimulation (TMS). Compensation is provided.
STUDY PURPOSE
The purpose of this research study is to learn whether brain activity in patients suffering from Cyclic Vomiting Syndrome (CVS) differs from brain activity of healthy volunteers. People suffering from CVS have episodes of nausea and vomiting that can last for days, while in between episodes they often feel perfectly well for weeks or even months.
COULD THIS STUDY BE RIGHT FOR

YOU

?
Eligible participants:
Are ages 18-60
Are diagnosed with Cyclic Vomiting Syndrome (CVS)
Have no history of head injury, stroke, or seizures
Do not have a pacemaker, nerve stimulator, or metal in your head or neck (excluding braces or dental fillings)
Are not currently taking the following medications or drugs: Clozapine (Clozaril) or chlorpromazine (Thorazine), amphetamines or methamphetamine, Ecstasy, Ketamine, Angel Dust/PCP, cocaine
Do not have 3 or more alcoholic drinks per day
Are not pregnant
WHAT PARTICIPANTS CAN EXPECT
Participation in this study requires at least one, and up to 5 more in-person study visits, each taking up to 4 hours to complete. During these visits, a non-invasive method of brain stimulation will be used to repeatedly activate muscles in your dominant hand. Muscle activation will be measured with skin electrodes that record the underlying electrical signal. Skin electrodes will also be used to record the electrical activity of your heart, the electrocardiogram or ECG. During a session, you may be asked to perform simple breathing tasks, such as deep breathing or breath holding. At the first session we will determine your sensitivity for TMS. Based on that assessment, you may be invited back for follow-up sessions. All visits can be scheduled at your convenience over the course of the next several months.
IRB: STUDY21120001B
- Cortical excitability in Cyclic Vomiting Syndrome
MEET THE RESEARCHER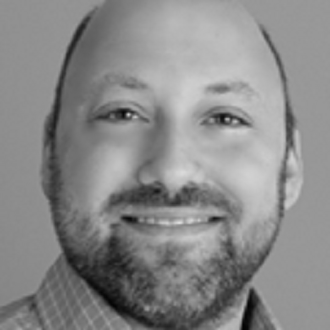 David Levinthal
David Levinthal, MD, PhD, is an Assistant Professor in the Division of Gastroenterology, Hepatology, and Nutrition in the Department of Medicine at the University of Pittsburgh. He serves as the Director of the UPMC Center for Neurogastroenterology and Motility. A graduate of the University of Pittsburgh School of Medicine, Dr. Levinthal's research interests include the study of the neural mechanisms by which the cerebral cortex influences GI tract function.