STUDY BASICS
Are you a woman who is looking to use hormonal birth control for at least a year? If so, you may be able to take part in a research study to use an investigational birth control patch. This study involves 7 visits and 9 phone calls over up to 14 months. Compensation is provided.
STUDY PURPOSE
Researchers are working to test the effectiveness of an investigational birth control patch containing Norelgestromin (progestin) and Ethinyl Estradiol (a form of estrogen). These are 2 common ingredients in many forms of birth control, like the combination birth control pill. This study will investigate the effectiveness of this patch in preventing pregnancy. Researchers are also interested in studying the effects of the patch and its adhesion properties over the course of the cycles.
COULD THIS STUDY BE RIGHT FOR

YOU

?
Women ages 18 or older
Currently at risk for pregnancy by having heterosexual intercourse at least once per cycle
Have normal, regular menstrual cycles between 21 and 35 days
Willing to use an investigational birth control patch as their only form of contraception
Not planning on becoming pregnant for at least 1 year
WHAT PARTICIPANTS CAN EXPECT
This study involves 7 visits and at least 9 phone calls over about 15 months. During an initial visit, you will have a physical exam, pelvic exam, urine pregnancy test, urine drug screen, and blood draw. You will be trained on an e-diary, an app installed on your mobile device to enter data on your sexual activity, contraception use, and vaginal bleeding or spotting. To be eligible to enroll in the study, you must be able to complete this e-diary every day for at least 7 days. If eligible after screening, you will be scheduled to come in for an enrollment visit, where you will have a urine pregnancy test and blood draw. You will be provided with the product to be used for about one year, for a total of 13 28-day cycles. The patch is worn directly on the skin and re-applied once a week for 3 weeks followed by a patch free week when used over thirteen, 28-day cycles. Training on how to apply the patch will be provided to you. At home pregnancy kits will also be dispensed to you. E-diary compliance will be reviewed, and you will be re-trained for the use of this app. During the remaining visits, you will undergo urine pregnancy tests, have your daily e-diary compliance and patch adherence assessed, and will be provided with more product and at home pregnancy kits, if needed. Study phone calls will be dispersed between in clinic visits. After the study period using the patch is completed, you will come in 2 weeks later and undergo a blood pregnancy test.
IRB: SSU00174854
- Mylan Technologies Inc., A Viatris Company - MR-100A-01-TD-3001 / 254834, A Phase 3, Multicenter, Open-Label, Single Arm Study of MR- 100A-01 in Women of Childbearing Potential to Evaluate Contraceptive Safety and Efficacy. (Pro00049706)
MEET THE RESEARCHER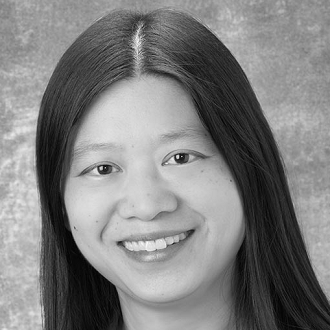 Beatrice Chen
Beatrice A. Chen, MD, MPH, is an Associate Professor in the Department of Obstetrics, Gynecology, and Reproductive Sciences at the University of Pittsburgh. Dr. Chen is a graduate of the University of Michigan Medical School and the University of Pittsburgh Graduate School of Public Health. As a member of the Center for Family Planning Research, Dr. Chen's research interests include clinical research trials related to the development and advancement of HIV prevention methods, contraceptive methods and other family planning topics.