STUDY BASICS
Are you the parent of a relatively healthy 4th grader who is 9-10 years old? Is your child right-handed? If so, your child may be able to participate in a research study to help us learn more about how we process and understand numbers. Study involves 1-2 sessions, and some participants will be asked to undergo fMRI scanning.
STUDY PURPOSE
Good math skills are important for both children and adults, but many people struggle to learn math. The purpose of this study is to find out more about the mental and behavioral processes involved in understanding numbers. Researchers hope their findings will lead to better methods for teaching math and better interventions for struggling learners.
COULD THIS STUDY BE RIGHT FOR

YOUR CHILD

?
Ages 9-10
Current or rising 4th grader
Right-handed
Native English speaker
No history of a learning disability, and no history of a math, reading, or language disorder
Relatively healthy, with no neurological or other major medical problems
No history of any mental disorder, such as depression, anxiety, ADHD, bipolar disorder, schizophrenia, etc.
Able and willing to undergo MRI scanning (not claustrophobic, no non-removable metal in body, weigh 250 pounds or less)
WHAT PARTICIPANTS CAN EXPECT
This study involves an initial phone call to find out if your child is eligible for the study. Eligible participants will be scheduled for behavioral and neuropsychological testing (performed on a computer or with a paper and pencil). This portion of the study will take up to 5 hours to complete and may be split across 1-2 days as needed.
Participants may also be asked to perform a similar set of tests while having a picture of your child's brain taken by MRI. The fMRI session, including practice in a mock scanner and tasks in the scanner, will take up to 2 hours. fMRI is not invasive and does not use radiation.
IRB: STUDY19050209B
- Neurobehavioral Integration of Visual and Semantic Number Knowledge and its Role for Individual Variation in the Math Ability of Children and Adults
MEET THE RESEARCHER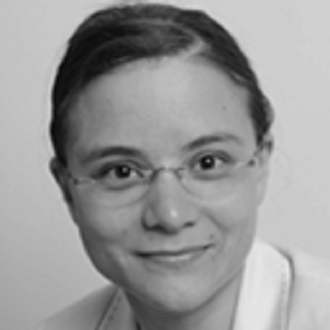 Melissa Libertus
Melissa Libertus, PhD, is Associate Professor of Psychology and a research scientist at the Learning Research and Development Center at the University of Pittsburgh. A graduate of Duke University and the University of Osnabrück, Dr. Libertus is an internationally respected and awarded researcher. At the Kids' Thinking Lab, which she oversees, Dr. Libertus explores questions of how children think and learn about the world around them.