STUDY BASICS
Are you a healthy adult female who has delivered at least one child? If so, you may be eligible to participate in a research study to help develop a new immunotherapy. Participants will provide a saliva sample and may be asked to provide a blood sample. Your child or the father of your child will also be asked to provide a saliva sample. Compensation provided.
STUDY PURPOSE
Immunotherapy is a type of therapy that works by stimulating or suppressing the body's immune system. Immunotherapy treatments are commonly used to treat cancer, allergies, infections, and autoimmune diseases, and can also be used to help people undergoing transplants.
The purpose of this study is to help researchers collect immune cells in order to develop a new immunotherapy treatment. Researchers hope their findings will lead to better treatments for people with cancer and other health conditions in the future.
COULD THIS STUDY BE RIGHT FOR

YOU

?
Healthy females ages 18 and up
Delivered at least one child
No history of autoimmune diseases or disorders
Have never had a stem cell or organ transplant
Have not recently used steroids
The child, or the father of the child, is willing to provide a saliva sample
WHAT PARTICIPANTS CAN EXPECT
Participation involves 1 or 2 visits. During the first visit, participants will complete a questionnaire and provide a saliva sample. If the DNA from your saliva shows that you have certain types of immune cells in your body, you will be asked to return for a second visit.
During the second visit, participants will be asked to provide a blood sample. Your child or the father of your child will also be asked to provide a saliva sample but they do not need to come in for a visit. The study team can provide an at-home saliva collection kit that can be returned by mail.
IRB:
STUDY18110025 - Collection of Biospecimens from Healthy Parous Women and Her Child or a Father of Her Child, or Donor-Recipient Pairs of Allogeneic Stem Cell Transplantation for Development of Minor Histocompatibility Antigen- and Leukemia-specific T cells.
MEET THE RESEARCHER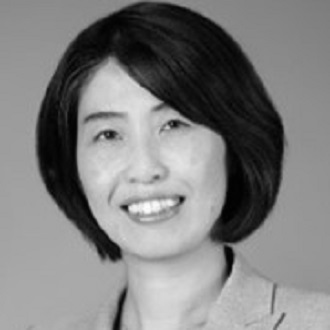 Sawa Ito
Sawa Ito, MD, PhD, is an Assistant Professor of Medicine in the Division of Hematology/Oncology at the University of Pittsburgh. A graduate of Hokkaido University School of Medicine in Sapporo, Japan, Dr. Ito's research interests include finding ways to harness the graft-versus-leukemia immune effect to cure leukemia and lymphoma.